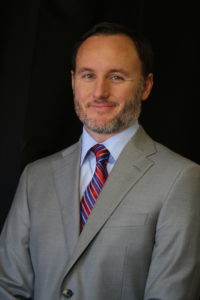 Eric T. Penn believes that in order to keep our families and communities safe, we have to hold people or corporations who choose to violate safety rules accountable for the injuries and conditions they create. That is why he has been an outspoken advocate for seriously injured people for more than seventeen (17) years. He represents people who have been permanently and seriously injured through no fault of their own.
Eric is a born and raised Texan. He is a 1998 graduate of Baylor University. He received his Juris Doctorate (J.D.) from Baylor University School of Law. He was admitted to the practice of law in Texas and the U.S. District Court for the Eastern District of Texas in 2001.
A Trial Lawyer's College (TLC) graduate, Eric is a frequent lecturer on Trucking litigation throughout the country. He is a member of American Association for Justice (AAJ) Trucking Litigation section, Attorney Information Exchange Group (AIEG), Academy of Trucking Accident Attorneys (ATAA) and the Texas Trial Lawyers Association (TTLA).
In his free time, Eric enjoys traveling, sailing and spending time with his three children.
Contact Eric: Eric@thepennlawfirm.com.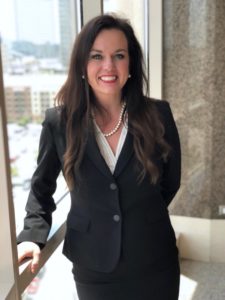 Kelley Denney Peacock is a 1998 graduate of Texas A&M University. She later earned her Juris Doctorate (J.D.) from the University of Houston Law Center in 2002. Throughout her career, Kelley has endeavored to seek just results for her clients and all parties. Her experience in representing the State of Texas through her positions as Assistant District Attorney, Assistant County Attorney and Elected County Attorney allowed her to represent some of the most vulnerable in our community, abused and neglected children.
After serving as the first female Elected County Attorney in Cherokee County, she went on to serve as the first female Judge of the Cherokee County Court at Law. Kelley began her private practice in 2015 and joined The Penn Law Firm shortly thereafter. Kelley takes pride in representing the injured through every stage of a case.
Kelley resides in Jacksonville with her husband and daughter.
Contact: Kelley@thepennlawfirm.com